News Aboriginal Carbon Foundation Community Credits
September 7, 2021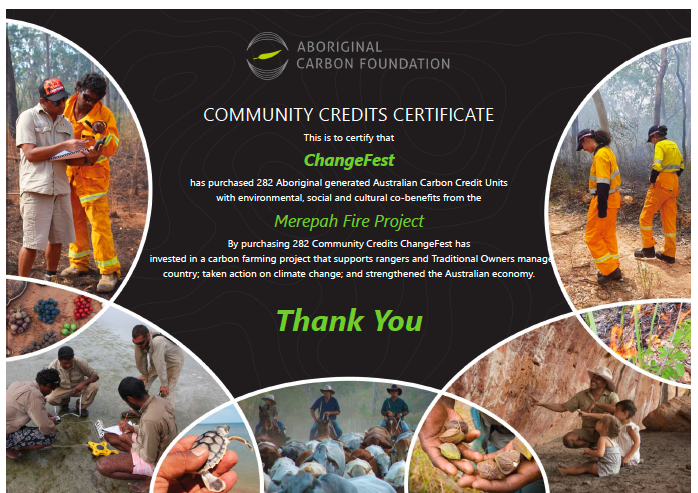 For the first time in 2021, ChangeFest has worked with the Aboriginal Carbon Foundation, purchasing 282 credits, representing 282 tonnes of carbon and offsetting 182 interstate flights for all those who traveled to the NT for CFNT21 plus 10,000km of road travel.
Care for Country and Environmental Action is a core part of ChangeFest's mission. There were some challenges with putting sustainability at the heart of every aspect of the event and a strong reminder of how much work we still need to do to communicate with partners and suppliers so our supply chains are all working to the same goals.
Climate Change is driving disadvantage at unimaginable speeds and putting environmental action at the heart of your work is the fastest route to systems change.