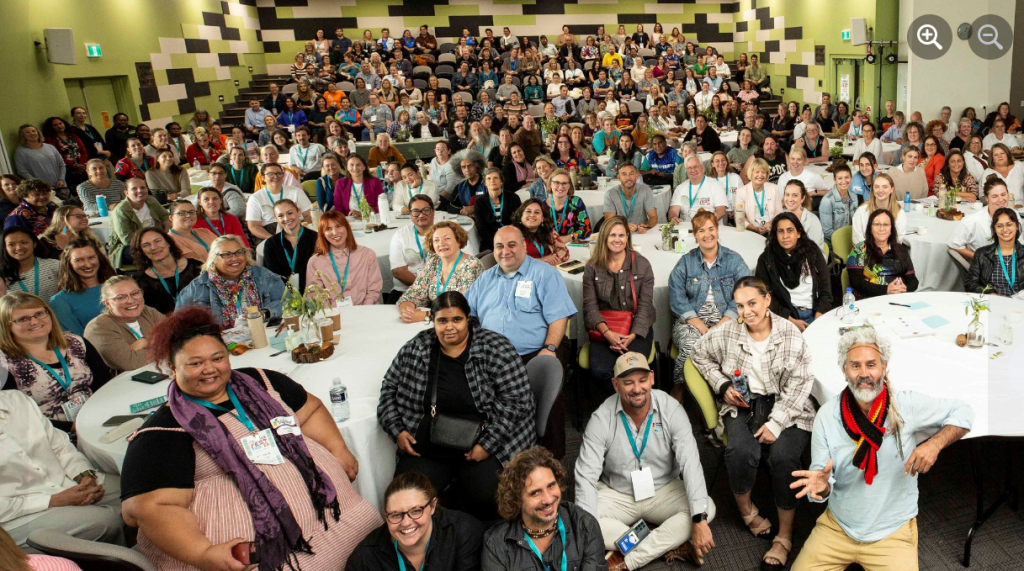 Calling expressions of interest for ChangeFest 2024 sessions: Open until 30th November 2023
Planning for ChangeFest24 is underway and we are excited to invite expressions of interest for program contributions. ChangeFest24 is to be held on Latje Latje Country in Mildura, Victoria between the 20th and 22nd of March 2024.
The overarching theme is 'Rivers of Change: People, places and possibilities'.
We invite an Expression of Interest (EOI) from those who want to play an active role in ChangeFest24 by leading a break-out session.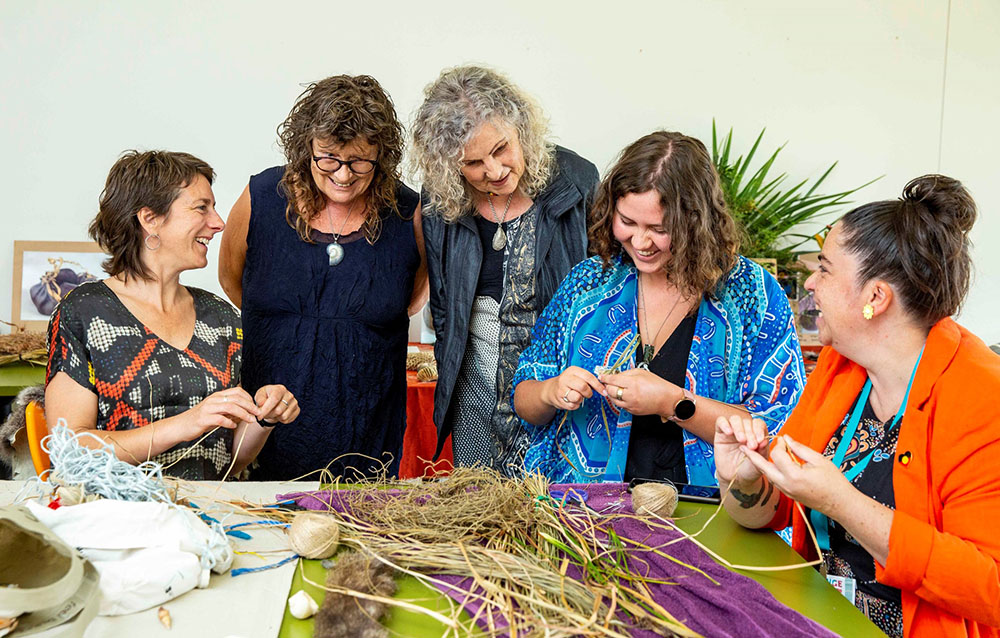 Join over 500 community changemakers and collaborators in Australia's movement for place-based change. Each year we gather to learn, connect and amplify our collaborative efforts of place-based change. We celebrate what is possible and co-create what is needed to create more equitable futures through community led systems change.
We're excited to announce ChangeFest 2024 will be on 20-22 March on Latje Latje Country in Mildura in regional Victoria.
Our local hosts, Hands Up Mallee and Connected Beginnings Mildura, are deeply experienced leaders for community-led place-based change in Australia and globally. 
"We are excited to invite change makers from around the country to gather with our community to share, learn and celebrate change on the banks of the Murray River.
ChangeFest24 is an opportunity for vital conversations about the ways of working needed to create changes alongside the community and for us to showcase the incredible work of our community in the beautiful place where we work, live and play.
Working together, we want ChangeFest24 to engage the national movement in conversations about what it takes to do this work and where to next for community-led, place-based change in Australia."
Where: Latje Latje Country in Mildura, Victoria
When: Wednesday 20 March to Friday 22 March 2024
Book: Early Bird Tickets Here
Travel: Click here for info. There's lots to do in the region so you may wish to extend your stay. 
Tickets for CF23 sold out so please book tickets and travel arrangements early to avoid disappointment. Thank you for sharing with your networks. Program announcements coming soon.
The ChangeFest 2024 Experience
To learn about and celebrate examples of shared leadership for change, where power sharing and equity is central. Shared leadership across First Nations and other Australians, shared leadership across sectors and from local to national levels. 

Examples of collaborative, community-led change including from the Mildura local host community. 

An environment for creativity, rejuvenation and connection with one of the most diverse gatherings of people across the country.  

Practical tools, story sharing, collective influencing and lots of time for yarning.

A place to explore the messy parts of the work, for newcomers and those highly experienced in working in complexity

To feel part of something bigger, knowing more clearly the part you play in making the systems more equitable and inclusive.
Upcoming ChangeFest24 activities
Hero Image courtesy of Jillian Mundy.
Check out last years highlights reel by Digital Storytellers (click the image watch)