MINDFUL TRAVEL
Our vision is to be a significantly sustainable event and embed a deep respect for nature in the place-based systems change movement in Australia.
We acknowledge that traditional owners and all Aboriginal and Torres Strait Islander people have an intrinsic connection with the natural world that is deeply embedded in their cultures. We understand that we have responsibilities as custodians of the land on which we live, work, travel across and in those places where our events are held. We recognise the need for guidance to honour these responsibilities.
One of the most significant contributions to carbon emmissions for the ChangeFest event is travel. We ask that you consider the environmental impact of your journey to ChangeFest.
We are proud to recommend Fifteen Trees as an offset option, should you want to reduce your carbon footprint. www.15trees.com.au
ChangeFest recommends using public transport where possible.
ChangeFest venue
Kimberwalli (Old Whalan High School)
1 Mimika Ave, Whalan
Mount Druitt, 2770
Kimberwalli is 2.5km from Mount Druitt train station
Free shuttle bus
There will be a free shuttle bus available between Mount Druitt train station and Kimberwalli.
Check the shuttle bus schedule here
Parking
Onsite parking is only available for Elders and people with disabilities. On street parking is available around the site.
---
By Air
Kingsford Smith airport (domestic and international terminals) is close to the centre of Sydney and has good public transport links to the city.
To get to Central station from Domestic Airport Station, catch a train from Platform 1, T8 City Circle via Museum. From Central Station catch T1 North Shore & Western Line (Platform 18) to Mt Druitt station.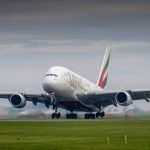 ---
By Local Train
The Nearest train station to Kimberwalli is Mt Druitt Station, near Whalan 2770. Trains to Mt Druitt Station run from major stations which include Central Station. When booking your accommodation, please consider transport links. Access to the Western Line train is the easiest way to travel to Mount Druitt. You can then access the free ChangeFest shuttle bus.
To catch a public transport train or bus, you will need to get an Opal card or purchase an Opal single ticket or a contactless credit card. Use the Trip Planner to plan your public transport trip. Fares are shown with trip plan results. 131500.com.au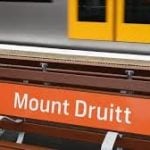 ---
By Interstate / Regional Train Service
Prices are based on Oneway option only*
Melbourne (Southern Cross) to Sydney (Central Station) – Prices start from $88.58 (approx 12 hours)
Brisbane (Roma St) to Sydney (Central Station) – Prices start from $72.95 (approx 15 hours)
Canberra Station (Kingston) to Sydney (Central Station) – Prices start from $38.41 (approx 4 hours)
Please refer to Regional Trains Network & Sydney Rail Network website for more information
---
By Car Overland
We try to remember how vast and diverse our precious country is and the great distances people travel to meet each other and gather together. It isn't always easy to travel by public transport and flying usually seems the quickest and easiest option. We are challenging ourselves to see time and space as values that we can honour when we think about making these big journeys.
Adelaide to Kimberwalli is 1,361km (Approx 14hr)
Alice Springs to Kimberwalli is 2,760km (Approx 28hr)
Brisbane to Kimberwalli is 927km (Approx 10.5hr)
Cairns to Kimberwalli is 2,425km (Approx 27hr)
Canberra to Kimberwalli is 280km (Approx 3hr)
Darwin to Kimberwalli is 3,933km (Approx 44hr)
Gold Coast to Kimberwalli is 854km (Approx 9.5hr)
Hobart to Kimberwalli is 1,583km (Approx 22.5hr)
Melbourne to Kimberwalli is 865km (Approx 9hr)
Perth to Kimberwalli is 3,921km (Approx 41hr)