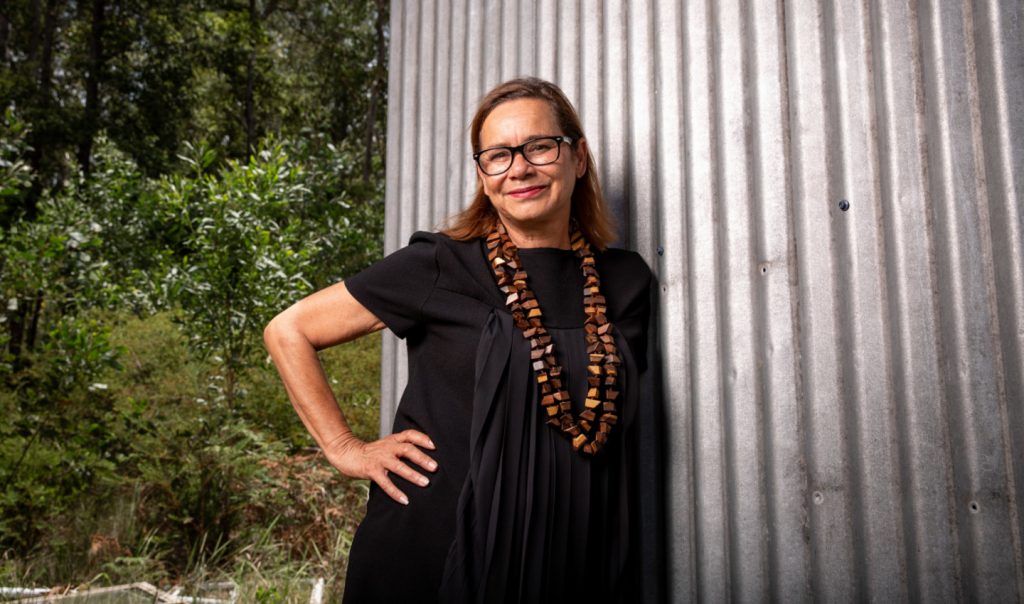 Rhoda Roberts AO
Rhoda Roberts is the Head of First Nations programming at Sydney Opera House. As a journalist, broadcaster, actor, producer, writer, arts advisor and artistic director, Rhoda Roberts has made a substantial contribution to the media, performing and Indigenous arts in Australia. Rhoda is a proud member of Bundjalung Nation, Wiyebal Clan of northern NSW and south east Queensland.
Rhoda has a long and celebrated background. She was the Founder and Director of the Festival of Dreaming 1995 to 2009. She has written, produced and directed some of Australia's most important public productions. She was Creative Director for Awakening Segment Sydney 2000 Olympic Games Opening Ceremony, the opening of the Musee Du Quai Branly in Paris, the Athens Olympics handover ceremony and Songlines, the phenomenally successful lighting of the Sydney Opera House sails, which opened Vivid Sydney 2016.
Rhoda co-founded Australia's first national Aboriginal theatre company, the Aboriginal Nation Theatre Trust and has worked on programs for SBS, ABC TV and radio and commercial television.
Her theatre and opera credits include writing and directing Yarrabah the Musicalfor Opera Australia in 2012, directing the international Opera Miricoloa a Milanaoby Rome's Giorgio Battistelli for the Brisbane Festival 2009, and directing and producing BodymARKS, which featured at the 2010 Darwin Festival.
Other creative direction roles include Director of the Garma Festival, which is produced by the Yothu Yindi Foundation, Head of First Nations Programming for the Sydney Opera House, Creative Director of the Parrtjima Festival in Alice Springs, Director of the Boomerang Festival and Associate Artist of the Northern Rivers Performing Arts.
Rhoda has been a board member for Indigenous Tourism Australia, Playwriting Australia and the Australian International Cultural Council. She was made an Officer of the Order of Australia in 2016 for distinguished service to the performing arts through a range of leadership and advocacy roles in the development, promotion and presentation of contemporary Indigenous culture.
To recognise her outstanding service to the performing arts industry, Live Performance Australia presented her with the 2017 Centenary Sue Nattrass Award. Rhoda Roberts was presented with an Order of Australia in 2016 and in 2019 was presented with the Ros Bower Award by the Australia Council of the Arts.
---